Donate to HelpSewa Foundation
Thank you for considering a donation to HelpSewa Foundation. Your contribution makes a significant impact on our mission to provide education and empowerment to underprivileged children and women. Your support helps us create positive change in the lives of those who need it most.
Ways to Donate
Online Donations: You can make a secure online donation through our website using your credit or debit card (This facility will be available soon). Your financial information is protected, and your contribution goes directly to our programs and initiatives. Right now donate us through QR Code scanner available in the sidebar.
Bank Transfer: You can transfer funds directly to our bank account. Contact us for bank details and any assistance you may need.
Cheque or Demand Draft: You can send a cheque or demand draft in favor of "HelpSewa Foundation" to our mailing address [Address].
What Your Donation Supports
Your donation to HelpSewa Foundation supports a range of programs, including:
Quality Education: We provide quality education to underprivileged children, giving them the tools to build a better future.
Vocational Training: Our vocational training programs, including beauty parlor courses, empower women with the skills they need for economic independence.
Digital Literacy: We offer computer classes to ensure that individuals are not left behind in the digital age.
Empowerment Initiatives: Your support enables us to create programs that uplift and empower the disadvantaged in our communities.
Donation Impact
Every donation, no matter the size, has a direct impact on the lives of those we serve. Your contribution helps us:
Provide education and resources to underprivileged children and women.
Create opportunities for skill development and economic independence.
Promote empowerment and positive change in communities.
Tax Deductible Contributions
HelpSewa Foundation is a registered nonprofit organization, and your donations are eligible for tax deductions in accordance with local tax laws.
Get Involved
Donating is just one way to support our mission. You can also get involved by volunteering your time, sharing our cause with others, or participating in our events and campaigns. Your commitment to change is appreciated.
Contact Us
If you have any questions or need assistance with your donation, please contact us at [helpsewafoundation@gmail.com] or [095405 55577].
Thank you for joining us in our journey to educate and empower. Your generosity is a beacon of hope for those in need.
---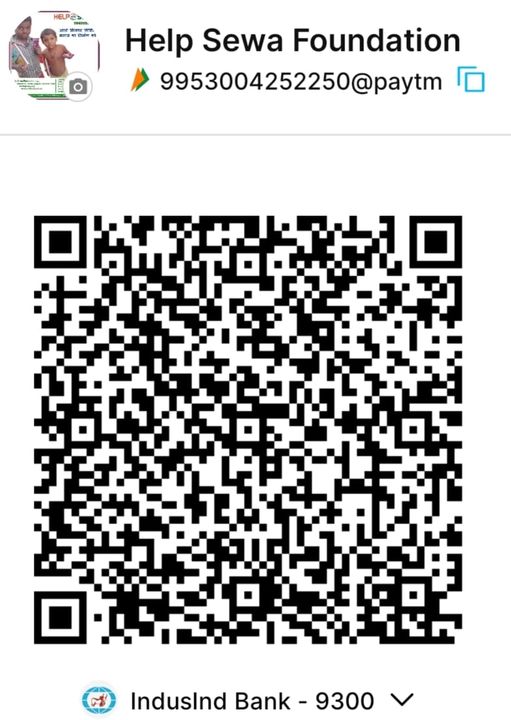 ---